ReversoLa®
Tablemats and table runners with napkins

We carry a wide range of fabrics for tablemats and runners and produce to order (delivery time two to three weeks). Mats and runners are reversible and come in a vast range of designs that include checks, dots and floral motifs, so you can always be sure to find a style to suit your crockery and table.

Tablemats and runners are available throughout the year at VIELFACH, and we also offer an attractive selection of festive and seasonal styles. Our permanent range also includes check-pattern table napkins in eight different colours.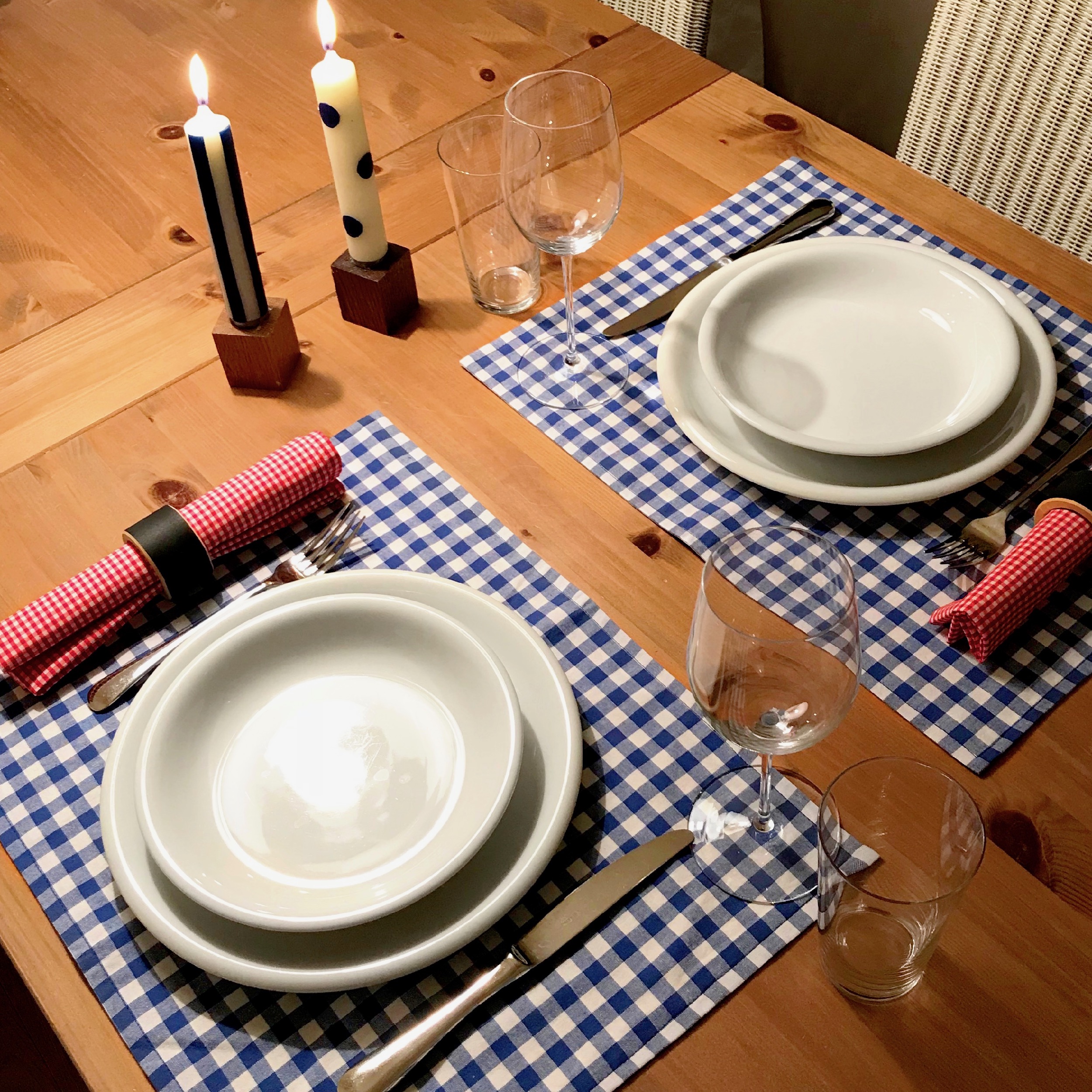 ReversoLa®
Tischsets und Tischläufer mit Servietten
Die Sets und Läufer werden nach Ihrem Wunsch gefertigt. Beide Modelle sind reversible, Karos auf der einen, auf der anderen Seite Punkte, Blumen oder uni, genau in den Farben, die Ihnen gefallen und zu Ihrem Tisch und Geschirr passen.

Im Vielfach sind immer diverse Sets – aktuell auch weihnächtliche Sujets – und Läufer vorhanden.